Posts Tagged 'JoJo Flores'
June 19, 2011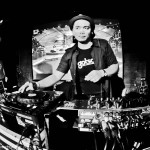 GOTSOUL?!?
"Can You Dance To My Beat?"
Gotsoul? Does it have soul? Do you got soul? Really! Is that a necessary question? Nope, not when you're JoJo Flores.
Perhaps, Montreal's JoJo Flores must be one of the best dressed DJs on the international circuit. The guy with the school boy physique looked sharp. Neatly working a black short sleeve button down, with a tucked in black tee that would later reveal the Gotsoul logo-think Clark Kent with the S on his chest-and slim leg black denim all topped off with a brown fedora and you've got one of the best dressed music purveyors in the place. The kind of urban look fit for men's dress magazines than rock music fanzines. The dress is very important. It can signify a DJ set's aesthetics. The feel and sound of an audio soundscape. JoJo's neat and clean flair categorizes the same in his musical sets avec a tight precise technical DJ mixing style. One could tell there was thought behind this fashion choice as well as thought behind what would be played musically. Be it, song transitions-mixing in and out songs-or various mash-ups-taking two entirely different songs and blending their elements to create a new song. The music was on point.
JoJo's flawless baby face revealed that he was ready to play and with a demeanor that he could hang with the best of them; the masters, the classics and the legends. The award winner dropped that kind of soul that can't be ignored nor denied. Armed with a bag of arsenal, the tech savy-I've got my own smartphone DJ app-dug deep in his bag and pulled out trick after trick. The Canadian's educated musical range spanned from house, deep, classics to disco that accommodated any and every taste in the room. Not one musical palette left the building hungry. Maybe, hungry for more, hence the encore request circa three in the morning.
Three hours earlier, Flores intermingled Norma Jean Bell's classic, "I'm The Baddest Bitch (In The Room)" the jazzy house number that pulled the alumni house heads away from the bar and out of the bathrooms and unto the floor with the latest, a cover of Adele's, "Rolling In The Deep" a deep house treatment via John Legend's interpretation. House vocalist Kenny Bobien's, "I Really Do" (Culoe De Song Mix) falsetto fluttered across the room on heavenly wings while neo-soul sensation Marsha Ambrosius moans and groans thumped in hormonal croons. By the next hour the Gotsoul founder was knee deep [and comfortable] playing afro-house. Yacoub's "Da Na Ma" (Manoo's Mix) with its gentle acoustic guitar lick plucked over soft handclaps as Telepopmusik's lush vocals pleaded, "Love Can Damage Your Heath"courtesy of Abicah Soul & Dennis Ferrer fame. South Africa's Queen of House, Buice's, "Not Fade" the heartfelt ballad that felt all too right swept the dancers off their feet.
Then the classics! Oh my, the classics. Four consecutive anthems raised the soul's mantle. With enough pockets of space to dance about the tribesters screamed with accolades, "Work It!" "Arrghhhs!" "Play That Ish!"
"Call Yourself A Friend" escaped from the speakers as a looped "You Dig Where I'm Comin' From" introduced First Choice's, "Let No Man Put Asunder" but this time with Mary J. Blige on vocals, a sax filled instrumental of "I Can't Get Enough" made feet dance while Gamble & Huff's Philly horns blew throughout the room.
What a night as the best dressed music maestro quizzed the crowd with Blaze's (acapella) "To My Beat." Needless to say, the crowd answered, "yes" and proved they could dance to the beat as they also proved they "Gotsoul."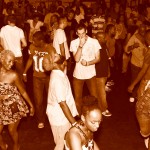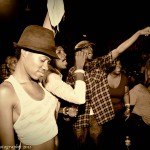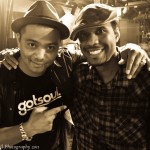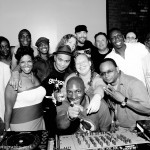 Photography by: Carlos Bell http://carlosbellphotography.wordpress.com/