Posts Tagged 'Freedom Party'
January 16, 2011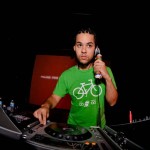 FREEDOM SATURDAY
"Nothing could prevent me from getting to my beloved Tambor; not foot play-off traffic, not the homeless man standing in the middle of the street, whom I almost hit with my car, nor the accessory I left at home for my outfit."-AJ Dance
The wall behind the DJ stage flashed with cutting edge avant-garde images of brilliant techno-acid washed colors from extreme music video clips combined with haunting Tambor images that provided a dazzling landscape of visual sensory. From the room's rear near the upstairs VIP section to the room's front wall behind the DJ stage, the venue's entire space shuttered the darkness with such visual spectacle. Tambor was not only about clear crisp acoustics but high definition visuals.
Once again the time to celebrate freedom had arrived and Freedom Saturday was off to some adventurous start. The tribesters had much to celebrate as Tambor had provided a full year of unparalleled parties that continued to grow beyond mere humble expectation. Upon entering the heated loft space from the night's frigid temperatures, one was confronted by the venue's spacious dance floor which seemed barely inhabited with dancing souls. Where was everyone? It was after midnight.
Thankfully, Stan, still behind the CD players and mixer, caressed the crowd with Timmy Regisford's and Lynn Lockamy's "At The Club" to hoots and hollers. The sound system, heard outdoors, pumped deep bass grooves that thumped under scattered beats that welcomed dancing feet. It wasn't much longer till The Dominican Republic's Ezel dressed in a green vintage tee and blue denim marched through the doors with crate in hand up to the DJ stand ready to set Tambor ablaze with musical flames.
Ocha Records' founder Ezel started the party off right with the Top 10 single of the past year on one of those electronic music download sites with the self-produced, "In My Life Time." Lead vocalist, Tamara Wellons' voice swirled through the air until greeted with a thunder of handclaps. The ever steadily growing crowd was ready to dance, and that they did. From there, the DJ/producer led the crowd on a deep, soulful journey through the Ocha and Yoruba Records catalog. "Pride," the ladies anthem by Osunlade presents Nadirah Shakoor followed suit with more uplifting vocals over stripped down beats. Next, spicy, Latin sounds with progressive-house flair simmered the crowd that ate the tune up like fresh mango salsa. Everyone went wild, showcasing salsa and cumbia leg work. Suddenly, with one of those start-and-stop DJ techniques, a broken beat punched through the room. It was Ezel's Remix of "Rock With You" by the late, great Michael Jackson. The room erupted in sheer pandemonium as the crowd sung the lyrics and imitated MJ's signature moves. Hee Hee Hees and Oouuu's echoed sweet sentiments throughout the room. From another stop/start mixing technique, "Days Like This" (Spinna & Tickla Club Mix) from East Londoner Shaun Escoffery bounced into action. Once again, the tribesters screamed loudly with joy. But, it was the night's unexpected that ripped the roof off the building. In a twinkle of an eye, Karizma featuring spoken word by DJ Spen, "4 The Love" (the Pepe Braddock, "Deep Burnt" sample via Freddie Hubbard, "Little Sunshine") dropped from the sky with vengeance. There was not one closed mouth in the room as bodies jumped in the air, arms twirled above the crowd, and heads bobbed up and down with nods of approval. This was house music at its best! There was no stopping the DJ's energy that now had a video camera filming his every move of body thrusts and head jerks. To follow suit, Oveous Maximus', "I Apologize" had the crowd rapping, "I'm so sorry/I'm so sorry/I'm so sorry/I a-po-logize." Thankfully, no apologies needed be made for this warm pad percussion driven Ezel remix. After the DJ switched up music styles a bit, a Teena Marie tribute classic swept hearts full with nostalgia of old-school delight. Once again, the Yoruba Soul catalog scored with "Cantos A Ochun Et Oya", Marie St. James, "Closer I Get" (Club Mix) and Floetry's, "I Want You" (Remix) hits, all helmed by none other than the man himself, Osunlade. Atlanta, Georgia made its presence known with the NDATL release of "I Got Life" by Kemetic Just and Terrance Downs on vocals. Already an anthem in town for the past six months, the newly digital release resurrected the tribesters to life. From there, the crowd was treated to a house selection from Markus Enohson with James Ingram, "Day And Night"(Alix Alvarez Mix) a song seamed fresh from the 1980's. The night's musical assault continued with a dive in the deep tech waters of banging beats and tech effects before Stan Zeff returned to the decks to dry off the crowd.
After several pictures with family members and the Ocha star, Stan cooled the room off to comfortable temperatures and kept the crowd rocking with "Clap Your Hands" before closing out the night.
Once again, Tambor captured the soul with the beating drum provided by the music soundscape of Ocha's Records founder Ezel. The room, not packed shoulder to shoulder, provided much space to freely drop to the floor and freely bounce around with joy. After all, this was Freedom Saturday.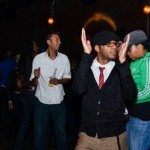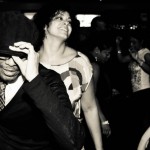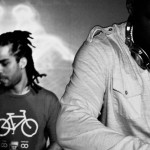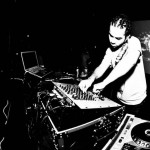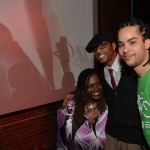 Photography by Carlos J. Bell
January 15, 2010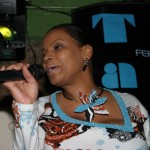 FREEDOM PARTY
The air within the club donned a rich celebratory spirit. A spirit that loudly resonated true freedom had yet to be obtained but immense strides had been gained. In response, several faces entering the club displayed notoriety that announced, "Although I'm not totally free at least I'm freer than what I once was."
The reminder that freedom not yet a global mandate was quickly reinforced by the vast amounts of medical supplies collected at the club's front door for recent earthquake victims in a poverty stricken nation. Although, there still lay ahead a long journey towards true freedom, at least tonight they could freely celebrate what freedom they possessed.
Let's reference the times when people were unable to freely gather or assemble to celebrate. Let us remember when certain individuals were unable to freely assemble in certain venues due to the name of discrimination. Just think there was a time when music could not be played at certain venues; a time when certain genres of music or songs were not played based on the singer(s) uncontrollable physical attributes. Then there were the times when people were unable to physically dance in public establishments. And to think those times were not in the distant past.
Thankfully, progress had been achieved in certain areas and Tambor represented this achievement the changing of the old guard from the new. Tambor possessed such a unique contrary in the city's stagnant nightlife. There were no airs about one's appearance, dress, creed or sexual orientation. Tambor was about the love of individual freedom. So much so that the point to honor past activists and civil leaders lingered on the minds of Tambor's founders. As a result, "Let Freedom Reign" banners hung throughout the club's throngs. Black and white photos of slain civil rights activists graced brick and mortar walls to illustrate the current generation was more than bricklayers and manual laborers but brain surgeons, business lawyers and civic leaders. Sure there was much left unaccomplished by the smiling civil legends hanging on the walls but tonight a celebration ensued to honor their legacy that was sure to not die for generations to come.
For this reason Tambor initiated Freedom Friday; to celebrate the rite of freedom. Freedom from bondage, freedom from oppression, freedom from depression, freedom from suffrage and freedom from pain.